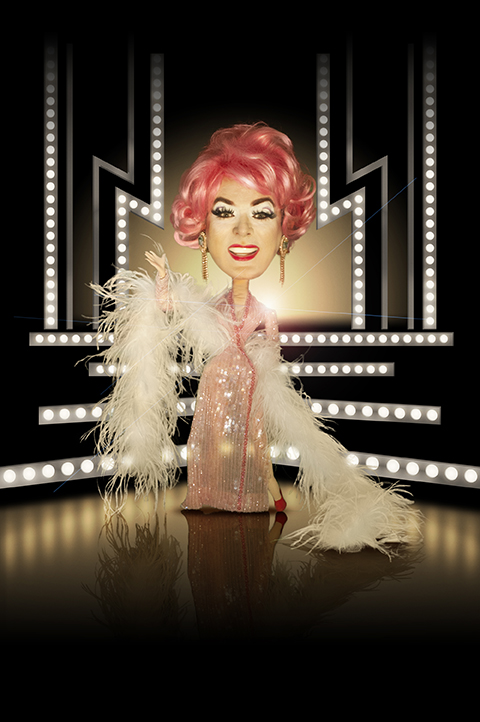 Clementine's Fabulous Roadshow

Star of stage ,screen and TV, Clementine the Living Fashion Doll is excited to be bringing her new
production Clementine's Fabulous Roadshow to Mirth Marvel and Maud.
Clementine is a dolly diva (Think the love child of Barbie and Pinocchio ) and style is very
important to her , so the ritzy, glitzy Art Deco wonderland of the Maud main stage is right up her
Ru.
The show harks back to the good old 1970's TV Variety Special.
Clementine is the glamorous hostess with the mostess who introduces some very special puppet
guest, live onto stage. Ricky Rooster the feathered love god busts some sexy moves, Hans
Knees and his lovely wife Bumpsadaisy a German magic act , wow with their astonishing
prestidigitation and there won't be a dry eye in the house once Betty Barfly finishes her act.
Of course Clementine sings some spectacular songs in her own uniquely glamorous way. We even
get to see some of the hijinks which are going on backstage.
Clementine's Fabulous Roadshow is brought to life by four of the best professional puppeteers
working in the UK and is based on the production Clementine's Seasonal Spectacular which had
14 Four and Five star reviews and was awarded 'Best Light Entertainment Show 2015'.
It is supported by the Arts Council England and the Tunbridge Wells Puppet Festival