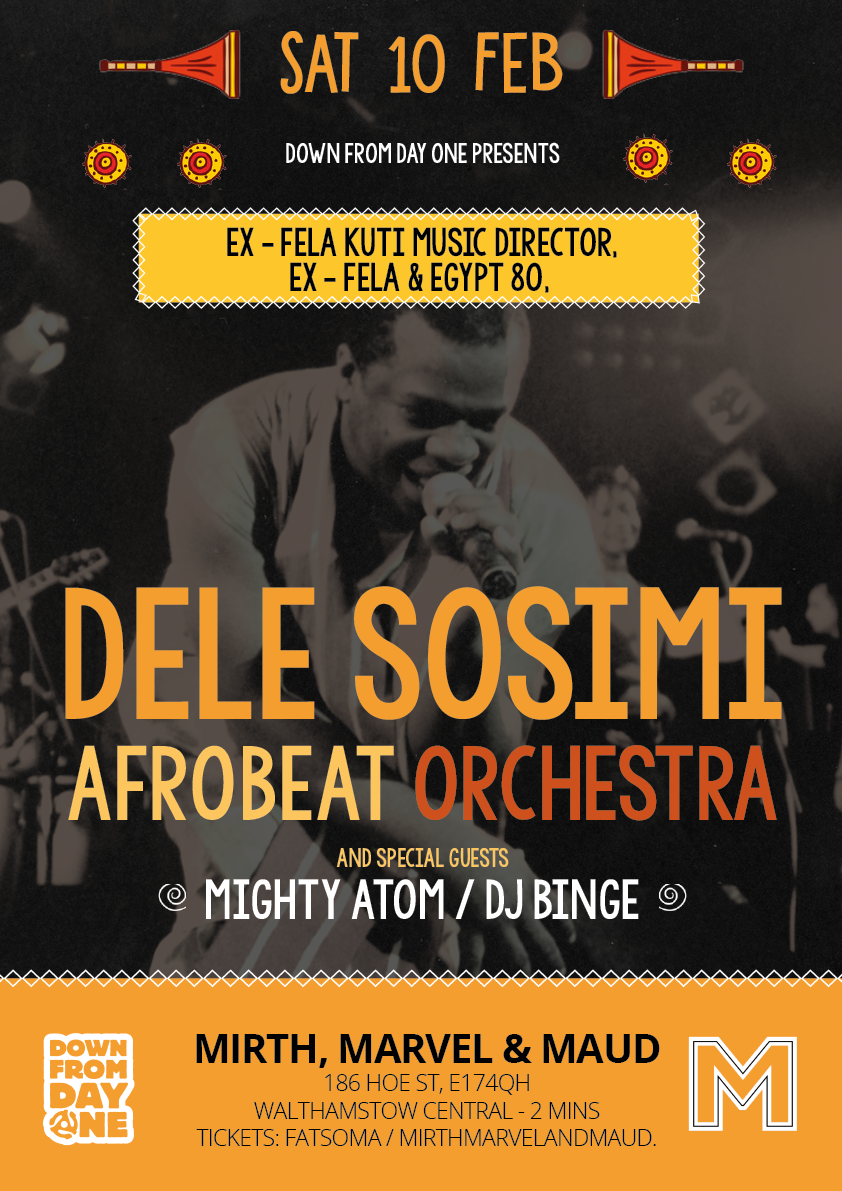 Dele Sosimi Afrobeat Orchestra

Down From Day One presents…
DELE SOSIMI AFROBEAT ORCHESTRA
with support from DJ BINGE / MIGHTY ATOM
His career began when he joined Fela Anikulapo-Kuti's Egypt 80 (1979–86). Sosimi then created Positive Force band with Femi Kuti, with whom he performed from 1986 to 1994. In both bands he was keyboard player, also musical director taking care of re-orchestrating and arranging music as well as handling the recruiting and training of new musicians.
Based on Afrobeat, Dele's music is a blend of complex funk grooves, Nigerian traditional music (including hi-life), African percussion, underpinning the jazz horns and solos from other instruments, as well as rhythmical singing.
His keyboard work can be heard on several of Fela's albums, as well as some of Femi's. Dele has also performed often with Tony Allen.
Following his first solo album Turbulent Times, he was invited to select the tracks for the 3-CD compilation "Essential Afrobeat" (Universal, 2004). He was producer and co-writer of "Calabash Volume 1: Afrobeat Poems" by Ikwunga, the Afrobeat Poet (2004). He is a central member of the Wahala Project. He has also featured on British rapper TY's album Closer and his "Turbulent Times" is featured on The Afrobeat Sudan Aid Project (2006). His album Identity[ has been described by Songlines magazine as "A sizzling set from London's Afrobeat leader".