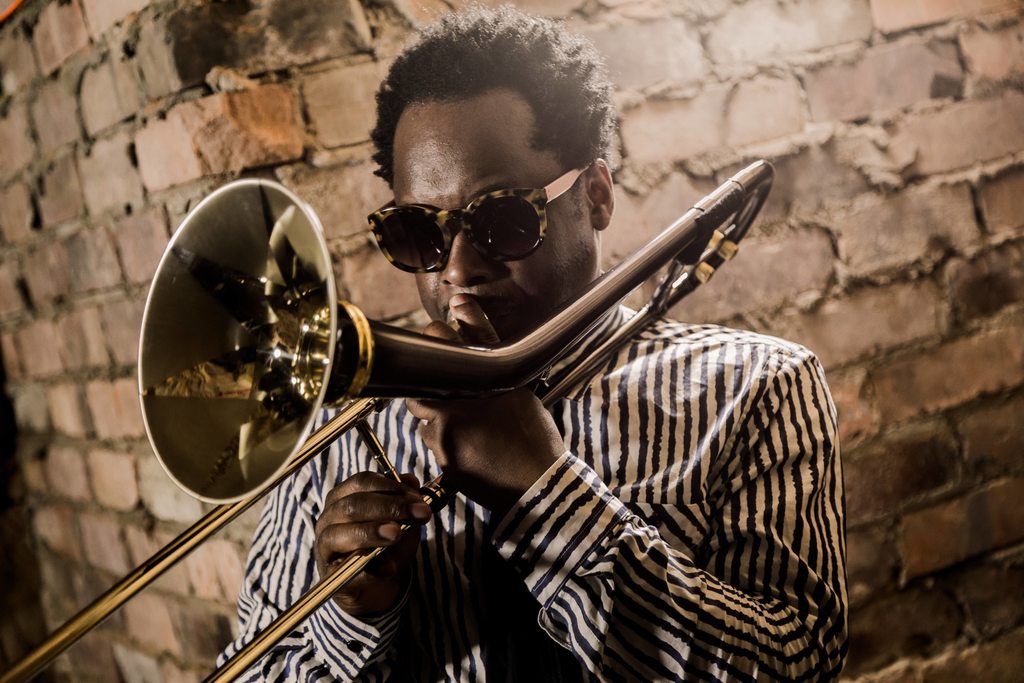 Dennis Rollins's FUNKY-FUNK!

Following 8 years working with Maceo Parker, funky'bone maestro Dennis Rollins debuts his all-new groove outfit 'FUNKY-FUNK!'
An award-winning 'bone player and still at the forefront of jazz worldwide, he brings an electrifying band guaranteed to make your body move!
Exploring raw angular funk and incorporating hard-hitting groove with sumptuous funky 'bone melodies, 'FUNKY-FUNK!' is a must see!