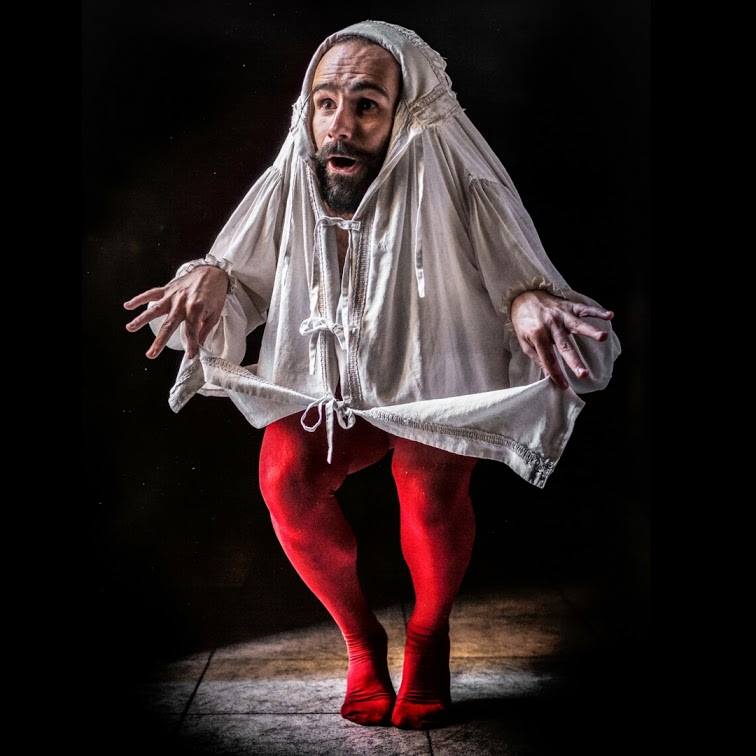 Inda Pereda: Lubbert – London Clown Festival

| | |
| --- | --- |
| | 24th May 2018 |
| | 8.30pm |
| | MAUD |
UK Premier at the London Clown Festival 2018!
Meet Lubbert Dash, the first draft of man on earth. Lubbert loves his garden. He loves exploring imaginary worlds in his garden….imaginary worlds with grotesque characters… grotesque characters, foolish situations and surreal images in his delightful garden.
"Lubbert" is the new stunning physical comedy show by Inda Pereda based on his favourite painting: Hieronymus Bosch`s "The Garden of Earthly Delights".
"Inda Pereda made me giggle, snort, guffaw and squirm around in my seat." Red Bastard
"Master at work!" Theatre Bubble
£8 (£7 concs)
Created, performed and directed by Inda Pereda
Outside eyes: Flavia Bertram, Margherita Franceschi, Mariana Tucci
Choreographer: Laura Obiols
Costume Designer: Alba Gabarró
Light Designer: Meritxell Pérez
Poster designer: Marc Ávila
Photography: Justin P. Brown, Josep Tobella