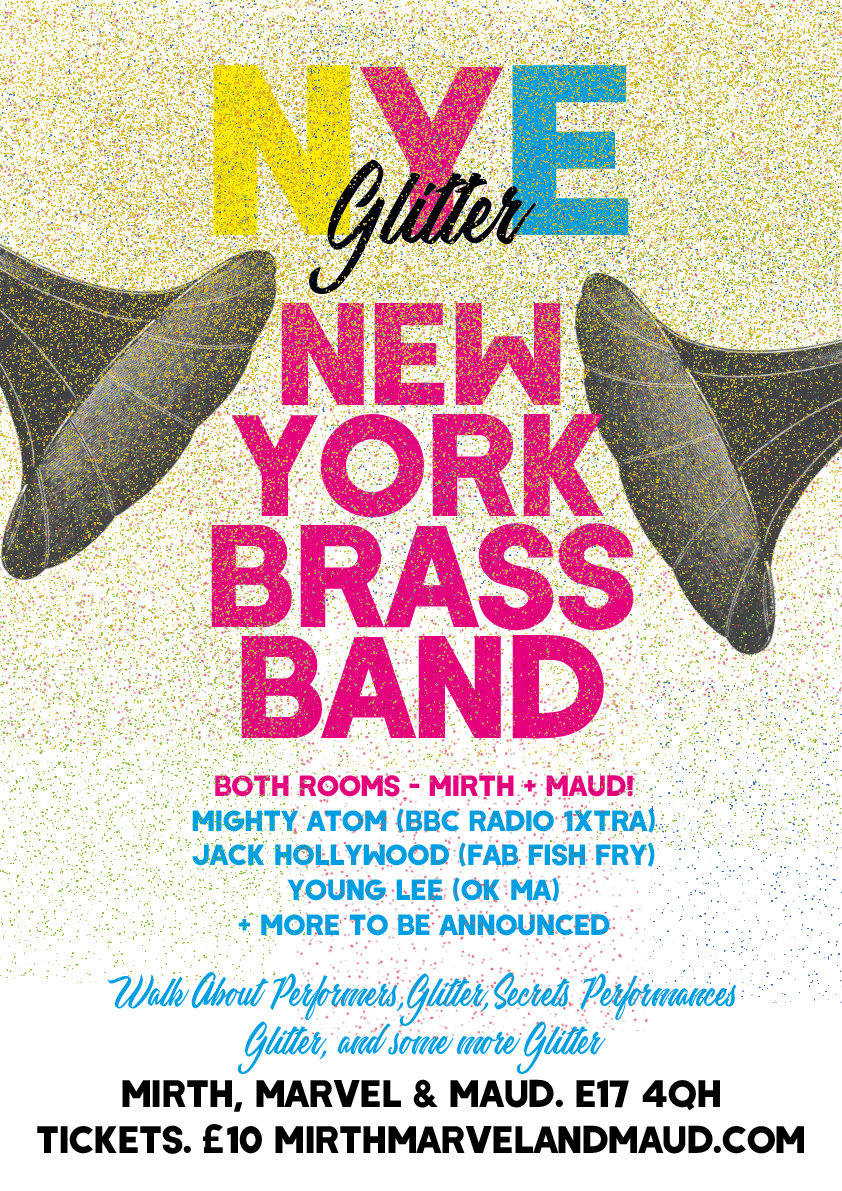 NYE GLITTER: New York Brass Band + more

NYE – GLITTER.
We have a VERY special Glittery New Years Eve planned for you Waltham Folk….very special indeed. Both rooms will be open, all for the 1 price! Get your GLITTER OUT PEOPLE! ! !
Featuring…
New York Brass Band – live
Mighty Atom (BBC Radio 1Xtra)
Jack Hollywood (The Fab Fish Fry)
Young Lee (OK MA)
Walk Around Performers
AND LOTS OF GLITTER!
More to be announced..