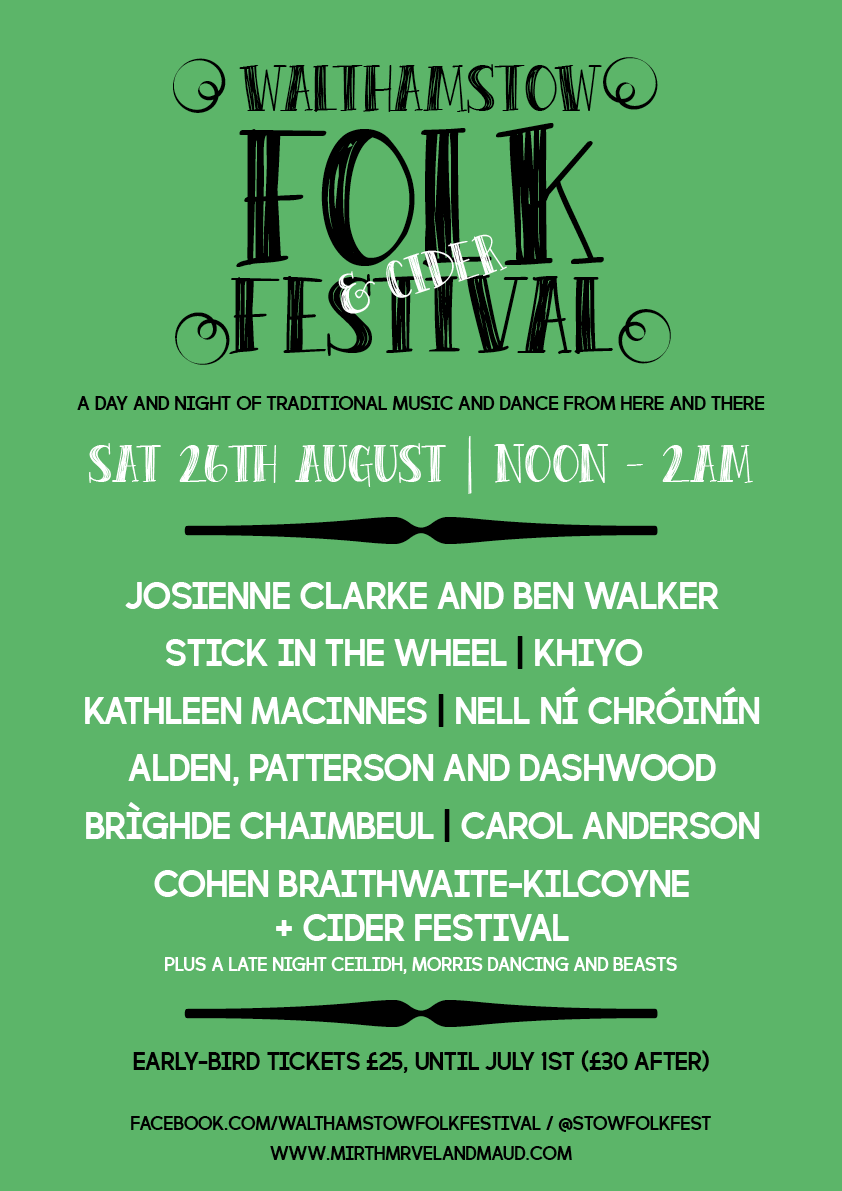 Walthamstow Folk Festival

A day and night of traditional music and dance from here and there. Saturday August 26th, 12pm to 2am. Mirth, Marvel and Maud 186 Hoe St, London E17.
Music from Josienne Clarke and Ben Walker, Stick In The Wheel, Khiyo, Kathleen MacInnes, Alden Patterson and Dashwood, Nell Ní Chróinín, Brìghde Chaimbeul, Cohen Braithwaite-Kilcoyne and Carol Anderson. Plus a late-night ceilidh with Tom Moore and Nick Hart.
Programmed by Tim Chipping, supported by fRoots magazine.