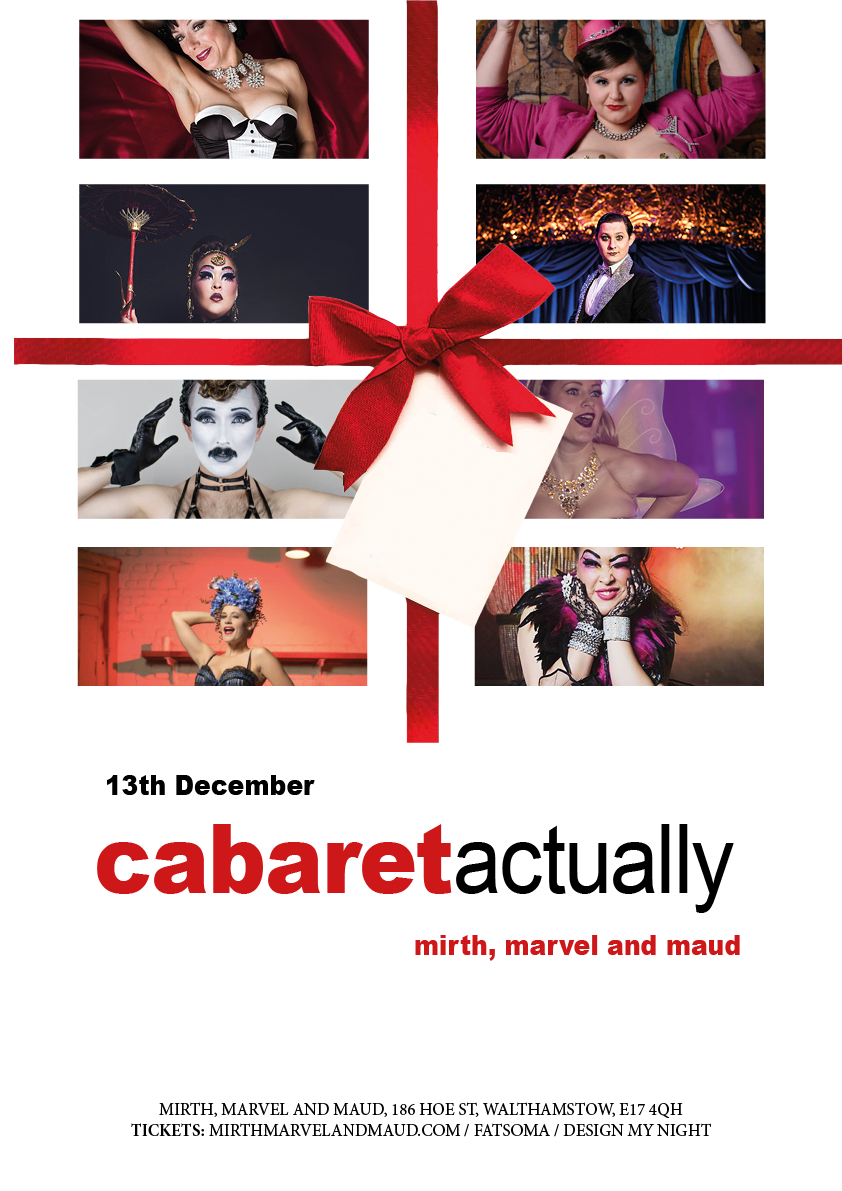 Cabaret Actually

| | |
| --- | --- |
| | 13th December 2018 |
| | 8pm |
| | MAUD |
Once again, Mirth Marvel and Maud have teamed up with those cheeky monkeys at Not My Circus to bring an evening of festive cabaret, variety, burlesque and comedy. While the Richard Curtis classic from which we will be deriving our stimulus has come under fire for being a little narrow in its view of the world, Cabaret Actually aims to take a slightly wider approach with its cast this December. We have assembled some of the finest artists from the London scene to bring you a camp, Christmassy cornucopia of cabaret.
If you've never seen the film (how have you avoided it?) don't worry, you will be treated to a whirlwind introduction. And for those for whom it is a Christmas staple, we will attempt to pay homage to all those classic elements; Dancing Prime Ministers (no, not that one), School Nativities (yes, including the Lobster) and of course Kiera Knightley's smug face at every opportunity.
And If you look for it, we've got a sneaky feeling you'll find that Cabaret actually is all around.
Christmas, Actually * Joe Morose * Ruby Deshabillé * Chastity Belt * Abigail Collins * Lilly Snatchdragon * Pi the Mime.