You will find our restaurant nestled away on our upper floor. Our chef has prepared a menu dedicated to classic British and European brasserie cooking. Everything that comes from our kitchen is freshly prepared, carefully sourced and lovingly crafted. We also feature traditional British roasts and Jazz every Sunday. For private parties, our kitchen team can accommodate anything from buffets, to party dining to canapes..
Please note that we only allocate a few tables for reservations each day as we always keep tables for walk-in customers. So don't worry if you can't find a reservation for the date you want, just give us a call or drop us an email
We are proud of our grand 1930's space and are delighted to accommodate private parties and events in our numerous private and semi private spaces. Give us a ring to enquire about your party at Mirth.
For menus click here
For table and area booking enquiries, please fill this form out. We can provide numerous areas for hire and can accommodate for your needs in the Mirth foyer.
The 1930's built former Granada Cinema Walthamstow has provided entertainment and culture to local people on the site for well over a century.
Over the years the venue, as still the Granada Cinema would play host to such entertainment legends as The Beatles, Johnny Cash, Duke Ellington, Count Basie, Jerry Lee Lewis, The Rolling Stones, The Kinks, Little Richard, Gene Vincent, John Coltrane, The Walker Brothers, The Who, Chuck Berry, Buddy Holly and Roy Orbison.
The original Victoria Hall opened during May 1887 to provide a venue for dances, concerts, meetings and plays. The site's long association with the movies began when it played host to one of London's first ever film shows in 1896, the year of cinema's birth. The original venue is believed to have been a haunt of the young Alfred Hitchcock who lived in nearby Leytonstone. Hitchcock's family were keen entertainment-lovers and it is inconceivable they would not have been regular visitors to the area's most popular venue.
The cinema was built to present a mixture of films and live performances and was therefore equipped with an expensive purpose-built Christie cinema organ and first rate stage facilities.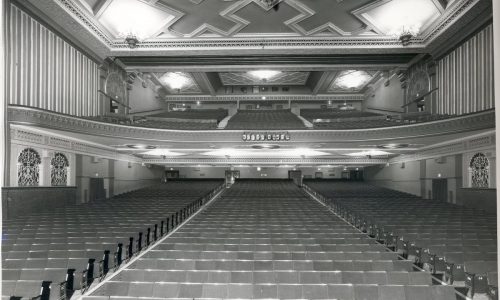 Monday -Wednesday
4pm-11pm |  Kitchen – 5pm – 10pm
Thursday
4pm-12am | Kitchen – 5pm-10pm
Friday
4pm-2am | Kitchen – 5pm-10pm
Saturday
12pm-2am | Kitchen – 12pm-10pm
Sunday
12pm-11pm | Kitchen – 12pm-6pm